Enhanced Backing Plates for Quick-click Battens by DECO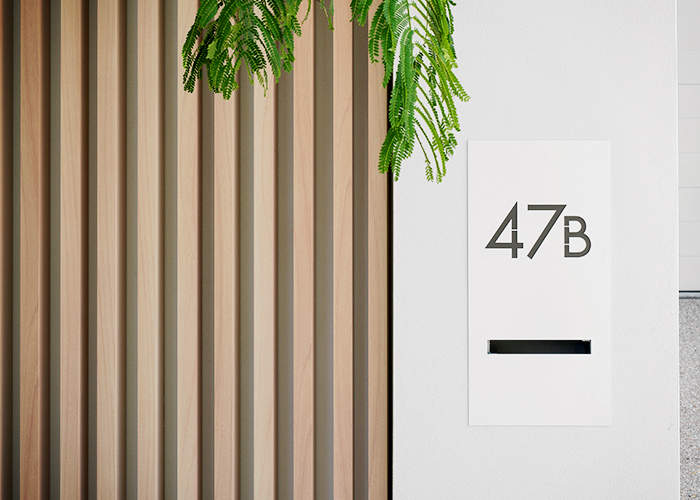 Build Faster with DecoBatten™ Space Base
Introducing the Space Base, the effortless new design solution by DecoBatten™. A revolutionary innovation in building design, the Space Base is an enhanced aluminium backing plate that has been designed to allow builders and trade to construct on-trend batten facades faster and easier than ever before.
Featuring an extended backing leg, the Space Base is available in two sizes - 25mm and 50mm widths - and compatible with DecoBatten™'s two-piece 'Quick Click' batten series. It provides precision spacing between each batten, every time, and eliminates the need for timely measuring and marking. In addition, the 50mm Space Base can also be trimmed for smaller gaps, offering complete design flexibility.
Installation becomes a builder's dream with the DecoBatten™ Space Base. As well as accurate spacing, the innovative backing leg allows the Space Base to be installed directly over stud frames, eliminating the time and cost involved with the installation of sheeting and painting. The batten covers, which are available in an exclusive range of shapes, are then quickly and easily clicked into place over the base to conceal fixings and create a seamless, architectural finish. Also, Space Base is an ideal solution for quick installation over other solid surfaces, the Space Base offers design solutions for an unlimited range of projects.
Freshen up facades, create a statement ceiling or cover up outdated brick walls or fencing to achieve a modern, sophisticated look with ease. The Space Base can be finished in any matching or contrasting Super Durable™ DecoWood® or plain powder coat colour, offering endless design and colour options plus - most importantly - removing the need to paint or prep any surfaces before installing the battens.
As with the entire DecoBatten™ range, the Space Base is made from 100% solid aluminium, offering a fire safe and non-combustible option for internal and external spaces, which complies with the National Construction Code as a non-combustible material. For more information on the DecoBatten™ Space Base, visit www.deco.net.au.