Hydro Ban® Waterproof Slurry New from LATICRETE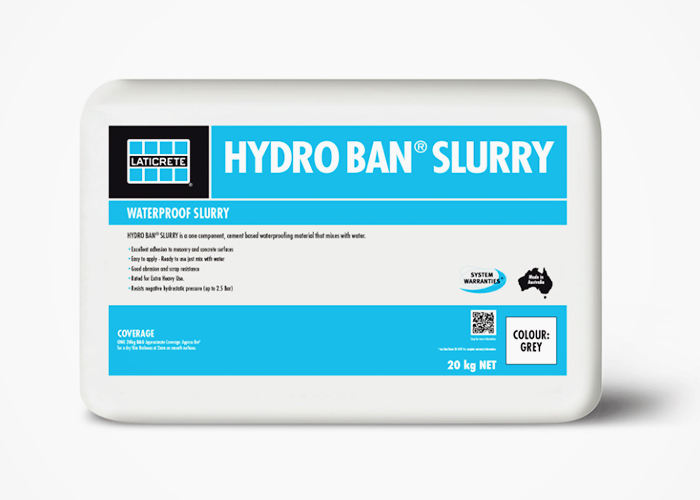 Exciting New Product
LATICRETE Australia is focused and committed to providing solutions for permanent tile & stone installations plus repairs for the construction market. In keeping with building our brand, we are excited to announce the launch of HYDRO BAN® SLURRY.
HYDRO BAN® SLURRY is a cement-based one component, polymer fortified, waterproofing material that mixes with water and easily apples with brush, roller, or trowel. This product can be used on retaining walls, water features, slabs on ground, and immersed installations. HYDRO BAN® SLURRY is suitable for areas requiring negative hydrostatic pressure resistance up to 2.5 BARS and positive hydrostatic pressure up to 5 BARS.
Features & Benefits
Rapid drying for faster time to tile.
Flood testing in 24 hours at 21°C or higher¥.
Anti-fracture protection of up to 3mm over shrinkage and other non-structural cracks.
No use of fabric required - greater crack bridging ability with improved productivity.
Easy to apply, no special techniques involved.
Bonds directly to metal, PVC, and ABS plumbing fixtures.
Click here for more product information. Can we interest you in a product demo? Contact your local LATICRETE Technical Sales Rep today.
¥ Refer to cautions section on DS1259 for more information on curing.