Commercial Carpets for Sports Facilities from The Nolan Group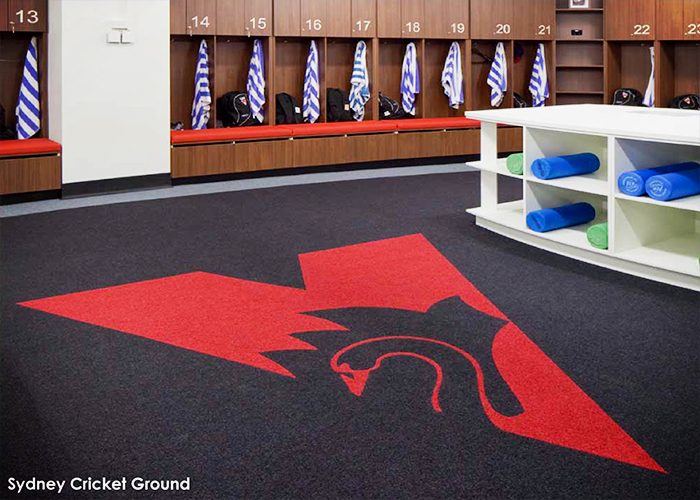 What do cricket, AFL, and NRL all have in common?
These highly revered Australian sports are made up of dedicated athletes who perform at their best in extreme settings, are resilient, and dependable, while constantly striving to be the best in their field. Much like Nolan Carpets commercial fibre-bonded carpet!
With a proven history working with the top sporting venues around Australia - including Sydney Olympic Park, Optus Stadium, Sydney Cricket Ground, Adelaide Oval, and the Gabba - it's no wonder that our high-performing and excellent value fibre-bonded carpets are considered the "original and the best."
Local councils, sporting clubs, and recreational facilities that experience high levels of foot traffic and general overuse also benefit from our range of robust floorcoverings that can withstand the most challenging environments. Features;
Durable - Our fibre-bonded carpet is hard-wearing and won't zipper or fray.
Anti-slip - Installation enhances safety of wet areas and where spills can occur.
UV stabilised - Designed for the rigours of Australia's outdoor climate and harsh UV.
Also available - A wide selection of carpet tiles, acoustic solutions, and commercial upholstery.
Visit www.nolans.com.au for their fibre-bonded carpet catalogue.