Signage Trends for 2022 from Architectural Signs Sydney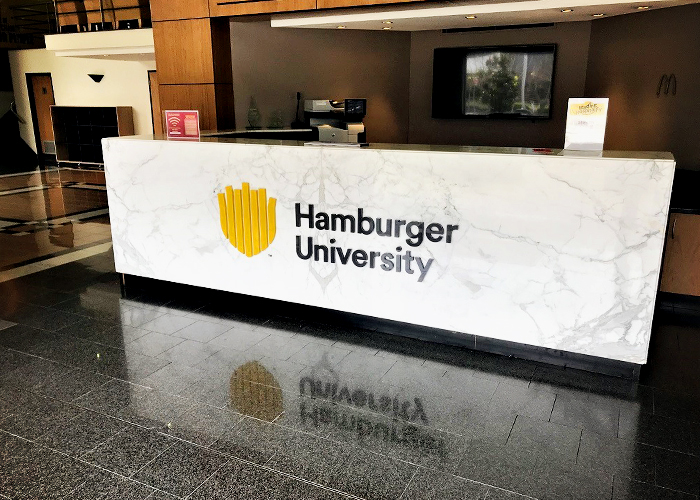 It may not feel like it, but life for millions of Australians is about to return to normal - or at least something remotely approaching it. To borrow from Winston Churchill, today is not the end, but nor is it only the end of the beginning, it is hopefully the beginning of the end of the pandemic in Australia. It's hard to comprehend for Sydneysiders after more than 100 days of lockdown, but it's probable that life will get back to something resembling normal remarkably quickly once restrictions are lifted.
Importance of Signage
First Impressions - Attract New Customers
According to research conducted by FedEx Office, nearly 76% of consumers said that they had entered a store or business they had never visited before based simply on its signs. 68% of consumers believe that a business' signage reflects the quality of its products or services. Therefore, when a business depends on potential customers from outside of their local community, effective signage becomes vital - your exterior signage for your business could be the first interaction that a potential customer has with your brand.
Increased Profit
Research indicates that changing the design or enhancing & refreshing business signs has significant and positive impact on sales, the number of transactions, and overall profits. Roughly 60% of businesses reported an increase in sales of approximately 10% on average. About 67% of the consumers surveyed said they had purchased a product or service because a sign caught their eye.
In addition, pylon and outdoor signs were associated with significantly more teller transactions. Our customers constantly provide feedback that adding effective signage designs to their building exteriors, interiors, and vehicles has helped them to increase sales and foot traffic.
Stand Out From Your Competition
Depending on where you are located, you could be surrounded by your direct competitors. Considering that customers may first interact with your business by seeing your exterior signage, your sales will be directly impacted by the effectiveness of your signage strategy, including how fresh and bright they look. Could it be time for an upgrade?
Consistency = Consumer Confidence
By meeting your customers where they are - at work, on the road, out shopping, school drop off - you can ensure that they are seeing your brand imagery regularly. This is even more important in 2021, with savvy consumers undertaking plenty of independent research online before they make a purchase. Adding real world interactions with your brand in addition to any digital advertising will reinforce the quality and consistency of your products and services.
Research shows that customer engagement increases 40% on average when graphics that convey quality are part of the message, and 54% of customers believe the quality of materials is a strong reflection of the business' product or service (FedEx, 2012). For both businesses and local governments, effectively designed and located signage is an essential part of a branding strategy (UC, 2012).
In conjunction with your overall marketing strategy, your exterior, interior, and vehicle signage reconfirms your brand consistency and will reflect the overall quality of your offering. Architectural Signs provide a variety of signage solutions for commercial businesses. Visit www.arcsigns.com.au for more information today.