Surface-mounted Floor Doors from Gorter Hatches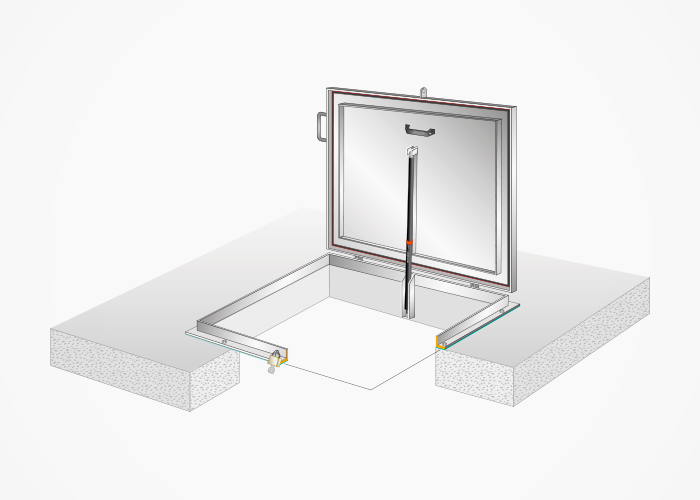 For smart and safe access to usable areas underfoot, specify Gorter Hatches surface-mounted floor doors. Great for both indoor and outdoor use, the OP Surface-mounted floor door comprises an anodised aluminium cover and frame. This makes it strong, corrosion-resistant, and up to three-times lighter than steel.
Gorter Hatches OP Surface-mounted floor doors are easy to operate, even with just one hand. It comes with an anti-slip checker-plate cover, and its frame is designed to be readily screwed to floor surfaces. This makes the hatch easy to install and even has provisions for a padlock for security. An impact-resistant version is also available, the OP-S from Gorter Hatches. It consists of a hinged grating that can rotate to a maximum of 89° and will close automatically when properly installed.
The Gorter OP and OP-S Surface-mounted floor doors are available in four standard sizes, as well as a special model with a double checker-plate cover (OP-D). Plus, depending on the size or application of these floor doors, are compatible with Gorter extension ladders, fixed vertical ladders, or fixed staircases. In some cases, scissor stairs may be specified.
To learn more about surface-mounted floor doors from Gorter Hatches, head over to www.gortergroup.com today.