Double Tier Bike Lockers by Cora Bike Rack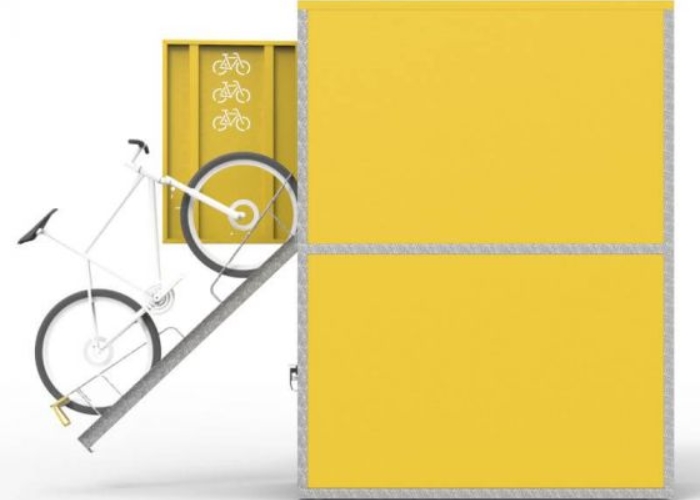 Want a secure parking space for bicycle riders? Check out the Double Tier Bike Lockers by Cora Bike Rack. These heavy-duty lockers provide the highest level of security and are also compliant with AS2890.3 requirements. Shipped in a flat pack, the CBL-DT is designed for easy and quick assembly.
The locker is made with 1.5mm galvanised steel panels that are also vandal-resistant. It comes with tamper-resistant and stainless steel fixings, too. The CBL-DT comes with a 2-year warrant.

Double Tier Bike Lockers.
You may order the CBL-DT in a colour powdered coat or galvanised. For the lock, you have 3 options to choose from. One is the latch and the other is key, this is ideal for offices, apartments, or schools. However, if your establishment is frequented by new people all the time, it'd be best to go for an electronic lock instead.
For more information about the double tier bike lockers by Cora Bike Rack, please head to www.cora.com.au.