Dump bins by SI Retail to enhance your stores visual appeal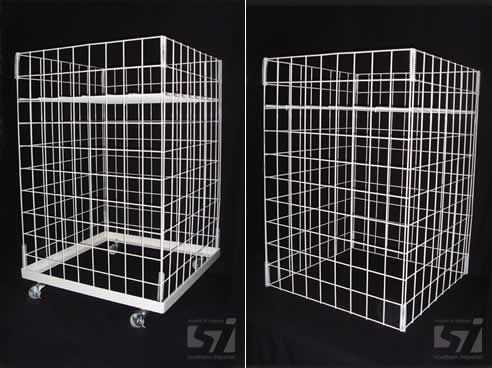 Product display bins, otherwise known as Dump Bins, are ideal in creating visually appealing displays for passing shoppers. You can entice customers to enter your store by simply promoting products in your Dump Bins at an entrance to the outlet.
You can display specials, run out lines or just popular fast moving products with Dump Bins. They also give you the flexibility of movement as they can come with a base on wheels with lockable castors. Dump Bins can be positioned around the store easily and can be experimented with to find a retail outlet's best selling points. Dump Bins are also easily transportable as they are collapsible. They can also be quickly assembled in a matter of seconds.
For added impact, Dump bins also come with an adjustable shelf so that your products can be seen at many different levels. They are available in black and white or come with or without the base. Dump bins can also be customised to suit you stores colour theme or to incorporate POS signage to better enhance the display.
To find out more about how Dump Bin Displays can improve your store environment contact SI Retail on 1800 211 122 or visit
http://www.sishop.com.au/display.php?cPath=11_53