Laticrete Hosts an Intense Product Training Evening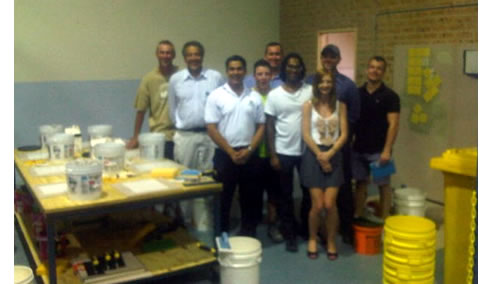 LATICRETE, a world leader in the manufacturing of innovative systems for the installation of ceramic tile and stone, hosted an intense hands-on new technology product training evening for the Macarthur Tiles Group. The training was held in the new LATICRETE Training and Warehouse Facility in NSW. The program was said to be extremely beneficial and was sure to boost sales and profits for those who attended.
LATICRETE Product Training is tailored to ceramic tile and stone industry distributors, dealers and other industry professionals who want to improve their profitability and productivity. Experienced faculty utilise both classroom instruction and hands-on product workshops so students truly get the "feel" of the products.
For further information on LATICRETE Product Training or other LATICRETE seminars, email seminars@laticrete.com.au or phone 1800 331 012 or visit www.laticrete.com.au/seminars