Radmyx Crystal Growth Waterproofing from Radcrete Pacific

Radmyx crystal growth waterproofing for 5 star hotel in Brazil
When the builders of the Brava Beach Hotel in Brazil considered waterproofing, they turned to RADMYX crystal growth waterproofing from Radcrete Pacific.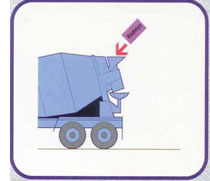 WHY?
Because Radmyx is added to the concrete as a CONCENTRATE (not diluted with sand and cement) and is arguably:
The MOST EFFECTIVE crystalline waterproofing available.
Located on a beautiful beach in Itajai, south of Rio de Janeiro, Brazil, the Brava Beach International Hotel is being waterproofed for life with Radmyx crystalline waterproofing.
For enquiries about Radmyx: