Passive Cooling and Heating for the Home from Vergola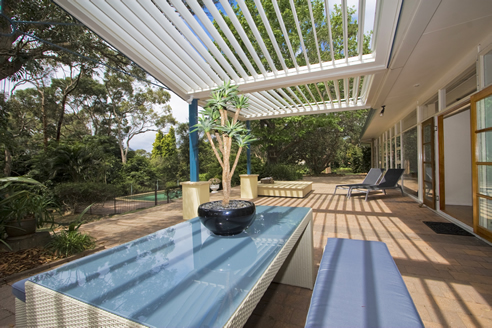 Harness the power of passive cooling and heating for your home

Our climate in Sydney is varied yet fairly predictable - our homes need to withstand heat and humidity in summer and moderately cold temperatures in winter. How warm your home is in winter and how cool it remains in summer has a lot to do with how your home was built, as well as the orientation of your house on your block. Unless you're building a new home or renovating, neither of these are easily changed... but there are things you can do to take advantage of passive methods of cooling and heating your home. Insulation is the most obvious one - there are a variety of different types of materials available to insulate your home, and insulation can be installed in ceilings, under floors and even in wall cavities. You can consider installing your own insulation, or getting a professional to do it for you. For Sydney's climate, there are two types of insulation that are of particular benefit: bulk, which contains fibres that trap tiny pockets of air which resist heat flow because they are poor conductors, and reflective, which dramatically reduces heat transfer from a hot surface to a cooler one. Another way to make the most of passive heating and cooling is to maximise the sun's rays in winter, and use adjustable shading in summer. A Vergola opening louvre roof system can achieve both of these, as well as creating an outdoor living space that is like adding an extra room to your home. A Vergola louvre roof system can be used over decks, patios, courtyards, verandas and swimming pools. The unique opening louvre design provides protection from harsh summer sun, but also allows light and warming winter sun to penetrate when you need it. The use of double Colourbond steel and Vergola's unique louvre design provides unparalleled insulation, both outside and inside the home. Outside, temperatures can be significantly increased in cooler weather enabling entertaining to continue all year round. The insulation provided by the Vergola louvre roof system extends to inside the home, with energy costs reduced without sacrificing light penetration. This is because by tilting the louvres, maximum winter sun can be allowed to penetrate, providing warmth as well as natural light inside your home. In the hotter summer months, you can still enjoy good airflow under the Vergola, by tilting the louvres to provide shade but allowing fresh air to circulate. This unique feature can reduce the costs of your energy bills significantly, saving you money over time, because it helps to cool the inside of your home as well. A Vergola can reduce the air temperature by up to 18 degrees Celsius compared to an aluminium roof. It's worth considering passive heating and cooling for your home - it'll save you money in the long term, and in the case of using a Vergola, will add value and an 'outdoor room' to your home.


1800 802 955
7 Tepko Road, Terrey Hills, NSW, 2084