Door Collector Strips from Cowdroy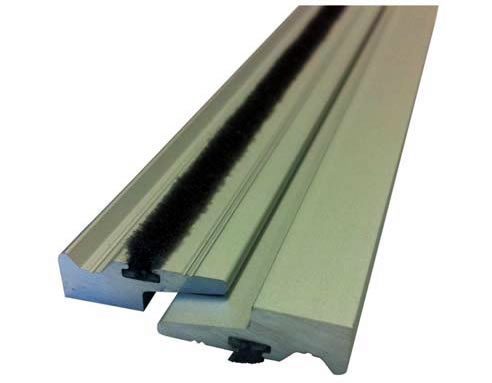 The Door Collector Strip is a great compliment to joinery track doors and windows. Acting as both a door collector and a weather seal the Collector Strip simply screw fits to the door frame to help close up gaps from 10 - 12mm.
The tapered fin of the extruded aluminium strip is designed to pull against each other to create a neat seal. The mohair pile insert, included with the strip, helps to reduce the effects of wind, dust, bugs and noise.
The unique shape of the Collector Strip has been designed to suit an 8 gauge countersunk screw, allowing for accuracy, consistency and speed in fitting.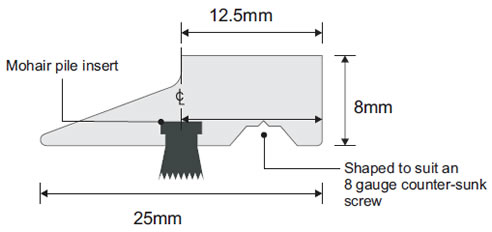 TECHNICAL SPECIFICATIONS
Length: 3000mm
Finish: Clear Anodised
Fits gaps: 10mm - 12mm
Suits screw: 8G countersunk