Acoustic Paneling Solutions from Key Industries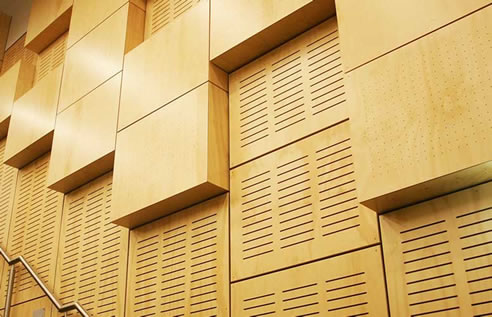 For more than 40 years, Keystone Acoustics has been opening new possibilities in architectural design with its acoustic paneling solutions, engineered for optimum performance.
The Australian owned and operated company keeps redefining its processes and machinery to create patterned, perforated and slotted innovations that breathe new life into commercial projects.
Showcased in many of Australia's iconic buildings, Keystone Acoustics' solutions combine the widest range of quality substrates with the latest in innovative finishes to deliver acoustic performance, durability and design versatility. Panels are engineered to suit diverse applications - from contemporary office fitouts to exemplary facades.
Design your dreams with Keystone Acoustics!