Boom Gates from Magnetic Automation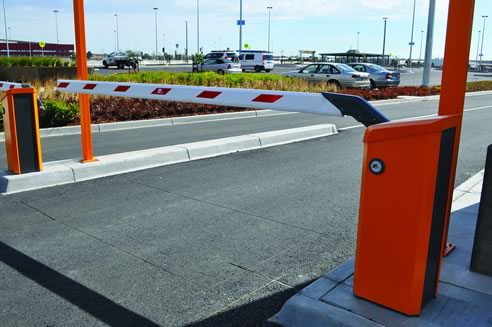 MHTM™ Boom Gate
With Magnetic MHTM™ MicroDrive Boom Gates, you can control access into car parks or private property where unauthorised vehicles are not permitted. Other applications include multi-storey carparks, hotel garages, caravan parks, mining applications, commercial buildings and hospitals.
Magnetic Automation MHTM™ MicroDrive Boom Gates can be controlled by card access systems, remote control, token or coin acceptors or by simple push button. All Traffic Barriers include Magnetic Automation's unique VarioBoom arm which is ergonomically designed for faster opening efficiency.
Horizontal barriers are also available and these are used for traffic lane blocking systems where the turning direction for the blocking function is always opposite to the driving direction.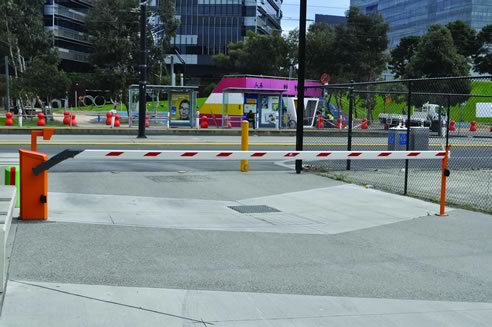 For more specific custom solutions we have available large barrier arms up to 10 metres. Articulated boom arms for all models are available. These are used for applications with low ceiling heights.
Magnetic.Access barriers were specifically designed for the use in low to high frequented sites, e.g. industrial sites, residential buildings or small parking areas. Additionally, access roads with a lane width of up to 6.0m can be efficiently and reliably secured.
The Magnetic.Access Pro-H model is part of the Magnetic. Access product range and is especially designed for access applications with a boom skirt.
Magnetic.Access XL barriers were developed for lane widths between 6.0m and 8.5m, Magnetic.Access XXL for lane widths between 6.0m and 10.0m.
Modern toll stations are complex systems which have a crucial demand for speed and reliability. Magnetic.Toll barriers were especially designed for this application and offer maximum reliability at fast speeds, high quality and maximum ease of use.
Magnetic.Parking barriers were specifically designed for highly frequented applications. The Magnetic.Parking product range does not only offer fast opening times, long-life cycle, reliability and quality. Furthermore, they amaze with extraordinary design, extremely low operational costs, easy handling and almost maintenance-free technology.