Rooftop Waterproofing with Radcon #7 in Saudi Arabia from Radcrete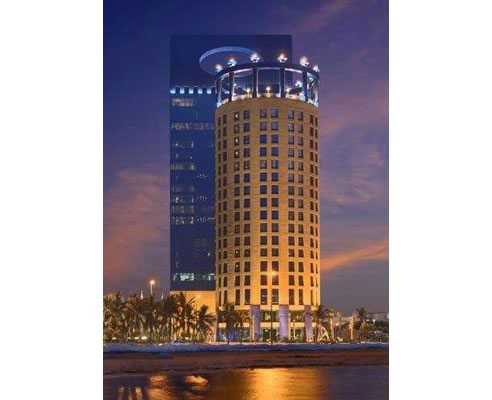 Radcon Formula #7 waterproofs Jeddah's
Rosewood Corniche Hotel, Saudi Arabia
SITE DETAILS
COUNTRY: Saudi Arabia
SITE: Rosewood Corniche Hotel
APPLICATOR: Isam Kabbani
YEAR: 2009
The newly erected luxurious Rosewood Corniche Hotel in Jeddah solved once and for all any potential waterproofing issues in the final stages of the construction. It has an open air rooftop pool, which is exposed to extreme weather conditions. Any leakage present could cause serious water damage to the floors below and even disrupt the hotel's operations.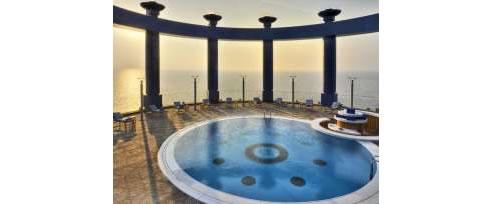 The Hotel's rooftop pool
Isam Kabbani, Radcrete's Saudi representatives, had the perfect and inexpensive solution for this situation - Radcon Formula # 7.
The specifiers were doubting this 'miracle' product at first but after realising Radcon Formula # 7 was the only solution claiming to fix any leaking cracks present as well as any future hairline cracking without reapplying the product, they gave Isam Kabbani the green light.
Radcon Formula # 7 was spray-applied to the rooftop pool concrete surfaces and as confirmed by a successful pond test, will be protecting and waterproofing the concrete for the life of the structure.
The product has been available in Saudi Arabia for several years and is building a solid reputation being used on landmark projects such as the Rosewood Corniche, Jeddah Shopping Center and the Royal Terminal at the Jeddah International Airport.