Acoustic Flooring Underlay from Acoustica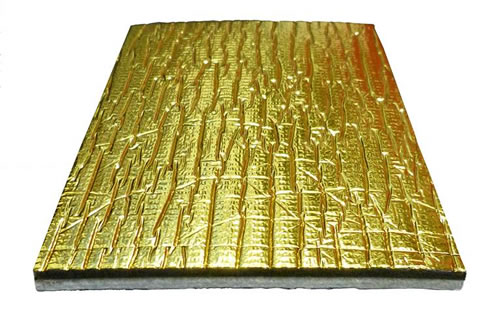 AngelStep® GOLD 8
The unrivalled performance of AngelStep® GOLD 8 - AAAC 6 Star Rating, was designed as a "One size fits all" for residential apartments and townhouses, upmarket housing and professional office and consulting suites where discerning buyers expect utmost performance.
Apartment residents have long complained about impact noise intrusion due to footsteps and by articles dropped on to the floor in apartments overhead.
Now there is a solution, with it's enduring performance AngelStep® GOLD 8 acoustic structure does not collapse under heavy furniture and appliances and reduces the noise dramatically between floors.
The AngelStep® GOLD 8 is unique in it's patented construction - a laminate of double needle punched high density sound absorbent polyester with a resilient 'cross linked' microcellular foam to form an 8mm thick underlay.
Suitable to use with:
- underfloor heating
- solid timber
- engineered/laminated timber
- bamboo
- veneer
- carpet
- parquetry
- tiles
- vinyl
- cork, etc.
Specifiers and Flooring companies are excited about AngelStep® GOLD 8 as it resets the bar for the acoustic performance of flooring underlay with field tests achieving AAAC 6 Star Rating for their clients. One product can be installed GOLD foil up or GOLD foil down depending on the end result required.
Acoustica provides a national support network to ensure the success of each project.