Automatic Sliding Door Starter Kit from ADIS AutoSlide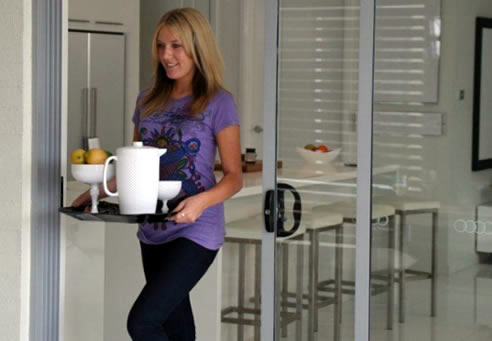 Make outdoor entertaining less of a handful by automating your existing slider doors.
Available in white or black, this starter kit is available NOW in the Spec-Net Online Shop.
This starter kit is the first step in automating an existing sliding door.

Once installed, doors can be opened with just a push of a button. Doors will then automatically close after a pre-programmed time delay which can be adjusted to suit your preference.
Starter Kit package includes:
1 x AUTOSLIDE™ drive system in either White or Black
1 x Aluminium cover
2 x Wall Mounted Wireless Push Buttons
1 x Low voltage plug-in power pack
1 x Complete rack assembly kit
1 x Friction Tester
1 x Instruction booklet
1 x Warranty card
1 x DVD Installation video
1 x Packet of various fixing screws
1 x 3mm Allen key
Also available from ADIS Auto Slide, is the starter kit in black and the very popular Infrared Pet Sensor kit! View these great products here >