Stainless Steel Lifting Chain from Bridco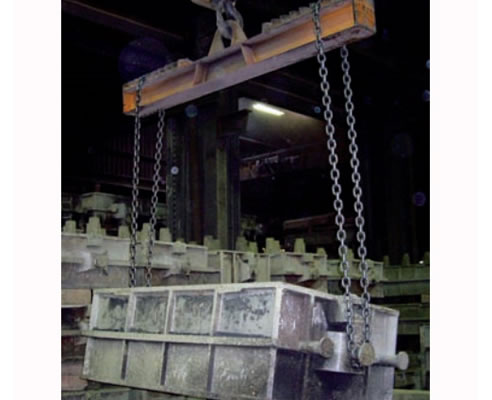 Bridco stainless steel lifting chain and components are specifically designed for use in the wastewater, water and sewerage treatment industries. Our Grade 50 stainless steel lifting chain is manufactured from 316L stainless steel and is available in sizes 5mm - 18mm, with a W.L.L. of 500kgs to 7000kgs.
The stainless steel lifting components we supply include master links, clevis shackles, clevis hooks, dee shackles, eye hooks and lifting points - see different ranges we supply from Cromox and Bridco LR.
These Grade 50 components are manufactured from stainless steel, mainly 316L & 318LN. Grade 50 stainless steel load rated pump chains are available as a mechanically assembled or welded system, configured specifically to suit your application. All stainless steel lifting chain, components and pump chains are issued with a test certificate.
Bridco also have our own range of load rated components, Bridco LR, manufactured from Grade 316 stainless steel. All components are stamped for quality assurance and W.L.L. and issued with Proof Loading Certificates from the manufacturer.
Bridco have a lifting and load test bench where further load testing is available if required. All fittings can be individually tested or batch tested depending on individual requirements.