Retail Fitout Products and Systems from SI Retail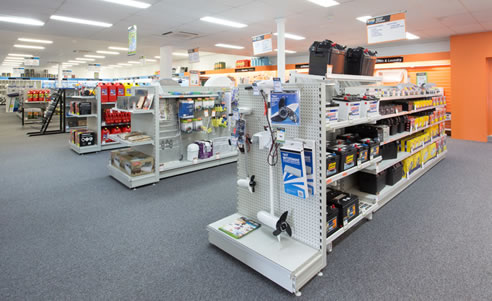 Road Tech Marine by SI Retail: In Search Of Adventure
Client: Road Tech Marine
Location: Underwood, QLD
Fit Out: SI Retail
SI Retail and Electus Distribution have had a strong partnership for many years so when the latter launched new retail brand Road Tech Marine, SI Retail was the obvious choice for the new store fitout.
Road Tech Marine is positioned in a niche market; they supply parts and accessories for travellers who regularly hit the road or the water in search of adventure.
It offers thousands of products making them the go to retailer in this retail segment. The store displays a large portion of their range in-store and the rest is available through catalogues and online.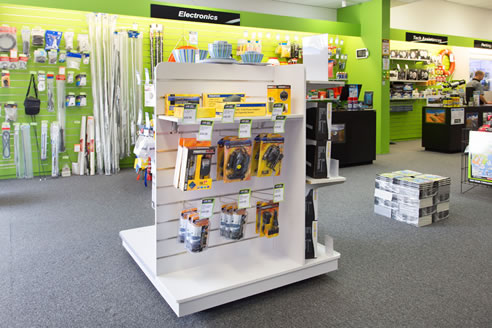 The main challenge for the store layout was to be able to display a wide range of accessories while keeping it simple with a clean look. The aisles are wide and the gondolas light grey to add a sense of space. They also use colours to signal main categories so they avoid cluttering the store with signage.
"The strength and flexibility of SI Retail's metal work such as the gondolas allowed versatility and flow in our floor plans, which then became reality, says Mark Rogers, Merchandising and Technical Manager at Road Tech Marine
SI Retail's range of displays is the key factor for Road Tech Marine to present a shopping experience to the consumer and not just a store", says Mark Rogers.
SI Retail provides all the metal gondolas, garment racks, hooks and data strips, shopping baskets, wall strips, counter and customised displays.
"SI Retail's product range and our account manager, Daniela have been instrumental in the fitout and look of all Road Tech Marine stores throughout Australia", says Rogers.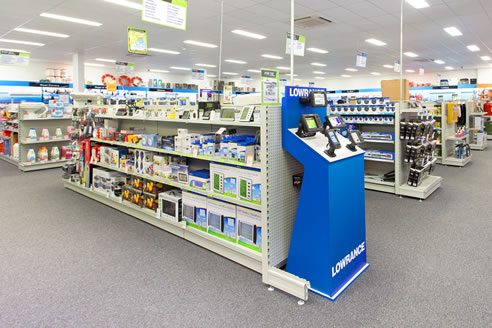 Check out the article published in the FAD, Fitout, Architecture and Design Magazine