Automatic Security Track Gate from Magnetic Automation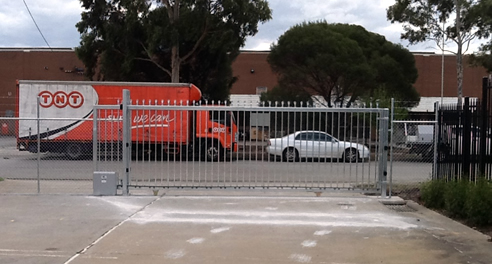 Secure, reliable and efficient
A 7 metre Magnetic track gate was installed at a distribution centre. The customer required an automatic gate to replace their old manual chain link gate. With a high duty cycle and efficient operation, the MTG track gate is suitable for securing the site at extry/exit points.
The installation for the site also included a keypad entry system to monitor and control who could be granted access to the site. The gate is powered by Magnetic's 3-phase, heavy duty MSL MC series drive system.
All fabricated steel is hot-dipped galvanised for total protection and maximum life span. A powder coating option for custom colours is also available.
For more information regarding our MTG track gate or any other Magnetic Automation products, please contact our head office on 1300 364 864 or email.