Real Wood vs DecoWood from Decorative Imaging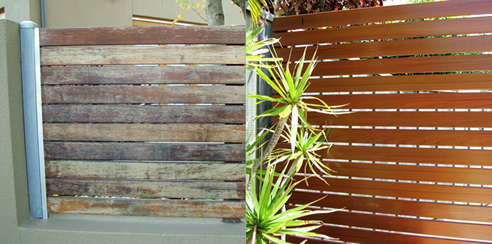 Real Wood vs DecoWood
We recently got an enquiry about replacing timber cladding that had failed on 50 townhouses in one of Sydney's beachside suburbs. The timber was only one year old.
While timber looks beautiful when it is first installed, it takes a lot of work to keep it looking that way. Regular sanding and staining is time-consuming, taking up time that most people just do not have, even if they have the best intentions. The result is scruffy, faded timber windows, doors, decking, screens, fences and cladding like in the images below.
If you accept the fact that you have a busy lifestyle, the task becomes about finding a suitable, low-maintenance alternative.
Effortless living is the top priority of DecoWood. The woodgrain finish on aluminium gives you one less thing to worry about, saving your time and energy for the more important things in life.
Super Durable DecoWood never needs sanding, painting or staining, and outperforms timber in harsh environmental conditions such as UV radiation and salt spray.
See the difference over time between real wood and DecoWood below.
http://www.decorativeimaging.com.au/finishing/decowood/