When to Treat Composite Decking Boards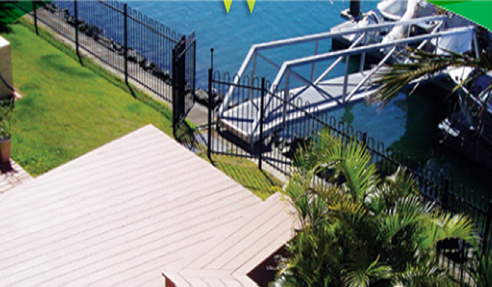 Composite decking is undeniably easier to maintain and care for compared to traditional timber, considering that it does not require chemicals and machines to keep it looking fantastic. CleverDeck composite wood decking requires very little care, but things like staining and scratching sometimes can not be avoided. Here are a couple of tips and tricks in order for it to be in its best condition:
Residual Tannins
Noticeable stains may appear on CleverDeck composite decking boards the first few times that they dry after being in contact with water. This is the tannin residue caused by hardwood flour - one of three main ingredients in the composition of the boards - the other two being recycled plastic, and rice husks. For those who are in a rush to remove the stains (tannin), simply wash the board with water and it's good to go. If you have no time to do so, don't worry about it. It will eventually disappear after several cycles of the boards getting wet and then drying.
Note: The colour of the board will turn lighter over the first 4-12 weeks. This natural weathering effect varies across the colour range.
Install CleverDeck composite decking boards on a subframe that allows for a fall of approximately 4mm for every metre. This will enable water to run off the deck and not create a puddle on the boards. The puddle when evaporated will leave a stain that could be easily wash off, but it will recur each time puddles of water dry on the deck boards.