Single Lever Mixers Vs Twin Handle Taps with TILO Tapware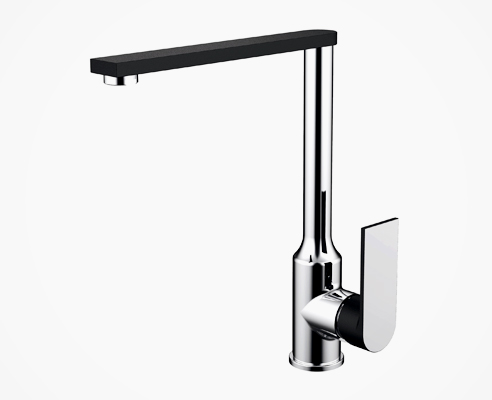 Generally speaking when it comes down to tapware you have a choice between single lever mixers or twin handle taps. Single lever mixer taps in the kitchen could be said to be the logical choice because this will always leave the other hand free when working in the kitchen under the tap. But if your styling is towards a more traditional look, twin handles will generally be more appropriate.
The same logic could be applied to the mixers in the bathroom over the hand basin. However there is no other place where the greatest advantage of single levered mixers can be fully appreciated than in the shower. This is because when you have finally adjusted the water to your desired temperature, the single lever mixer can be instantly switched off and on again without changing the direction of the handle and therefor the desired temperature will have not changed. This means no nasty surprises of cold bursts or scolding of the skin during soaping and shampooing. The water can be quickly and conveniently be switched off and back on for rinsing without having to tamper the controls for the correct water temperature. This feature is also a great water and energy saving benefit. Less time spent fiddling the controls means less water and energy wastage.