Outdoor Mesh Fabric Vistaweave from Nolan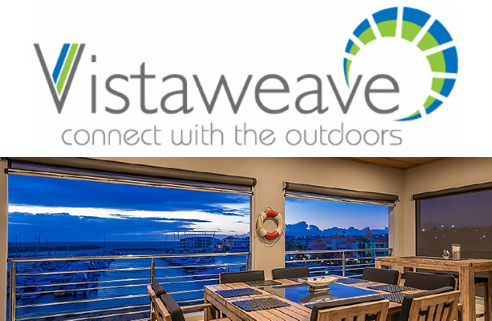 When people think mesh, they think Vistaweave
Occasionally a product comes along that sets new boundaries on every level. The launch of the 2017 Vistaweave offering does this and more. Keeping its original DNA of over 30 successful years in the Australian market, Vistaweave now incorporates all the latest colour trends to offer the most comprehensive collection available. Vistaweave has been a brand synonymous with the outdoors. In fact, Vistaweave pioneered outdoor mesh fabrics in the Australian blind & awning market.
Click for more details about Vistaweave
Vistaweave has resonated with consumers for its outstanding performance, exceptional quality and stylish appearance. Whilst these core features have remained constant over time, Vistaweave has evolved through innovation, utilising the most advanced technology available to provide performance and longevity. Vistaweave's unique construction and high density weave makes it the ideal choice for a variety of applications in both commercial and domestic environments.

It's no surprise that Vistaweave is one of the most recognised and trusted brands in the industry.