Portable Club Room Dividers from Portable Partitions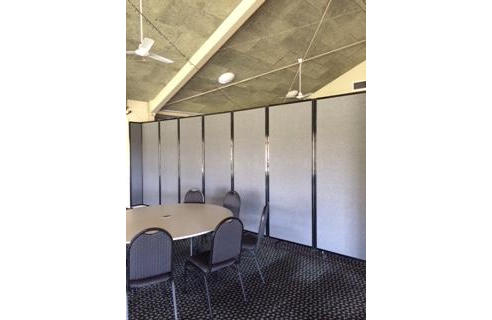 Keeping distractions out of sight using portable room dividers
When sports season heats up, it is important to find a good spot for settling in and watching your favourite game. Rooting for your team becomes more fun when you're in a sports bistro. A place where you could exchange sports views and often play some of your favourite sports games. Patrons and club members enjoy these places more though when they offer more, such as great food, quality service, and the perfect ambiance to name a few.
Concealing unsightly distractions is one way to calm down any space to get that perfect ambiance. Often times, it is the kitchen that pose a significant challenge in achieving this. Getting it out of the guest's sight is a must so that everyone will be able to enjoy a comfortable time and be in at their best mood whether it is watching the football on game day or celebrating special occasions.
Cudgen Leagues Club, a key organisation on the Tweed Coast that's widely recognised for its support for the local community and sporting teams, recently sought help from Portable Partitions Australia (PPA) for the same situation. They originally had makeshift partitions to cover the front of their kitchens where they put a tablecloth over - making the overall look tacky. They considered a curtain, but realised it wouldn't help with smaller functions.