Security Stainless Steel Toilet and Wash Basin: Stoddart Solutions at Work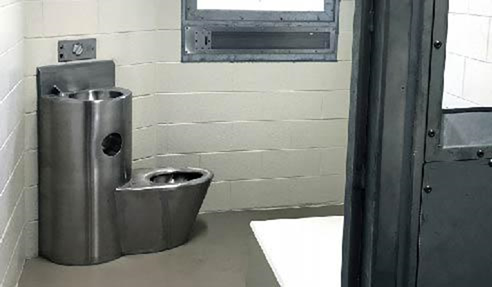 Stoddart recently participated in the establishment of the new Ravenhall Correctional Centre, wherein the team supplied a high grade range of security stainless steel toilet and wash basin units. This project yielded successful results, adding to Stoddart's extensive portfolio across a wide range of industries in Australia.
Security Stainless Steel Toilet and Wash Basin Units at Ravenhall Correctional Centre
Ravenhall Correctional Centre is a medium security, male prison located in Ravenhall, off to the west of Melbourne in Victoria. The 1300 bed facility was officially opened on October 12, 2017, operated by GEO Group Australia for the Department of Justice and Corrections Victoria, under contract to the Victorian Government.
The Ravenhall Prison Project is a full service public private partnership (PPP) under contract to the Victorian Government. GEO Group Australia is responsible for the design, construction, financing, maintenance and operation of the facility for 25 years. For the design and construction phase, Stoddart was enlisted to design, fabricate and supply Australian made stainless steel security fixtures.
Stoddart has been an industry leader in the metal fabrication sector for nearly six decades. The Victorian-based company has certified credentials in meeting each and every requirement of the Ravenhall Prison Project. The product development team at Stoddart offers a dedicated security stainless steel range, specially designed for prisons, correctional facilities and other high risk security establishments.