Expansion Joints Brisbane from Unison Joints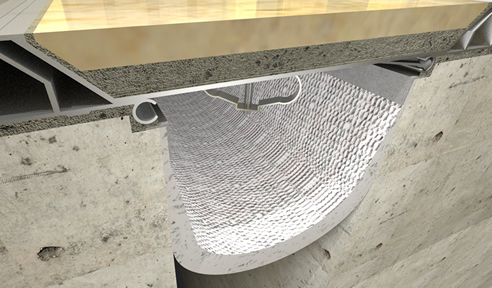 Architectural Expansion Joint Systems by Unison Joints, Brisbane
Architectural expansion joint systems are Unison Joints' specialty. Unison Joints has been of service to the building and construction industry for 16 years and counting. Committed to world-class quality, the Australian-owned and operated company has become a recognised leader in the design, manufacture and installation of architectural finishes for leading industry professionals nationwide, as well as offshore building sectors.
What are Expansion Joints?
Structural movement is caused by naturally occurring phenomena, such as seismic activity, thermal changes and wind velocity. Unequal concrete settling, concrete creep and shrinkage also contribute to structural movement in the long term. Expansion joints are designed to bridge movement gaps with an architectural and structural span, allowing for multi-directional movement to prevent damaging impact.
The product development team at Unison Joints has designed an extensive range of expansion joints and movement joint covers for both commercial and public applications. Boasting a prolific resume of multinational projects, the Queensland-based company has yielded outstanding results for large-scale developments across the country, all the way to New Zealand and the Middle East.