Wavebar® High-Density Sound Insulation for Industrial and Commercial Use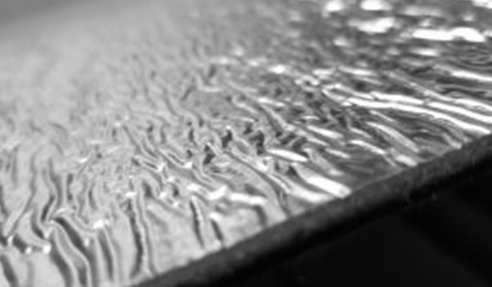 Expanding through industrial and commercial high-density sound insulation products and services, Bellis Australia became the exclusive distributor of a high-performing noise barrier that is deemed unrivalled when it comes to cost, functionality, and benefits - Wavebar® Insulation.
High-density sound insulations and barriers are greatly regarded in industrial and commercial environments where loud and disturbing noises are inevitable. Wavebar® is the most cost-effective and lasting solution for noise problems; it is specifically engineered to provide a quick acoustic solution for environments with imminent noises that negatively affect the work and interior comfort of workers and residents.
Made with high mass loaded vinyl, this insulation is thin, dense, versatile, durable, and lasting. It absorbs sound waves plus blocks the flow of sound energy, providing interior comfort throughout the day.
The acoustic transmission loss of this sound barrier depends on the specified weight requirements for each insulation sheet. Bellis Australia also installs acoustic barriers for simple to complex applications, with or without thermal benefits based on the client's need.
The high-density sound barrier is flexible, promoting ease of installation for a range of applications without the need for additional framework. Wavebar® can be installed in hidden gaps to prevent noise leaks. Although highly customisable, this insulation has a high tensile strength that resists tearing.
Wavebar® is a successful acoustic solution for plant and factory industries and public and private offices in the city. Both are commonly affected by inside and outside noise disturbances. In addition, this high-density sound insulation can be applied through the ceiling or underfloor, reducing vibration and airborne noises between floors.
For more information about Wavebar® High-Density Sound Insulation, contact Bellis Australia or visit www.bellis.com.au today.