Win with Floor or Surface Products from Forbo Flooring Systems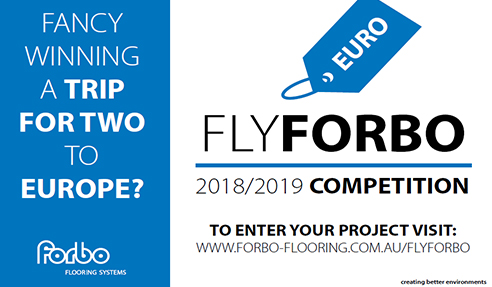 Make your design go further and fly you to Europe!
Attention Architects and Designers! Forbo is looking for a winning project!
The fly Forbo award was created to inspire and reward outstanding design and complimentary use of Forbo products in one.
Have you recently completed a project that features a Forbo floor or surface product? Why not show it off?
Share it with us! For your chance to win a trip for two to Europe.
To enter, visit our website and fill in our online form at: www.forbo-flooring.com.au/flyforbo
The winner of FLYFORBO earns a trip for two to Europe, which includes flights, accommodation and expense money, along with a visit to a design event to view the latest interior trends in Europe and a firsthand insight into how Forbo products are made.