Windows and Doors for Coastal Locations from Paarhammer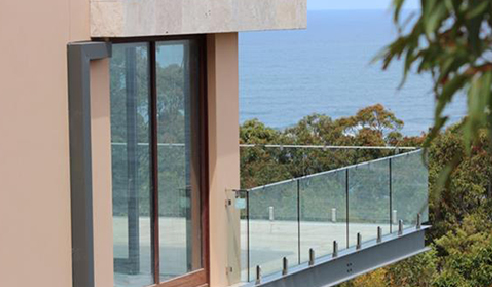 Coastal Solutions
If you are lucky enough to build near the coast, there are a few things to consider, e.g. do all your building materials stand up to strong winds bringing salt and sand to your front door?
Higher levels of alkaline, moisture, salt and corrosive deposits can significantly affect the performance and lifespan of windows and doors. The combination of salt, humidity and wind eat away at all unprepared materials.
For coastal locations, Paarhammer uses the Titan AF range of hardware from Siegenia (sold in Australia by Siegware), with the E-look finish. With a matt grey stainless steel appearance, the German made hardware has been designed with style, safety and ease of use in mind.
E-look products conform to the highest corrosion protection standard and have been tested to more than 1500 hours of salt spray testing. These products have also been tried and tested for 15 years at coastal locations across the world.
When the E-look hardware is combined with the Paarhammer Architectural Timber range of windows and doors, the Wood-Alu Range or the Bushfire Safe Range, Paarhammer has the perfect solution for your coastal build.
Visit www.paarhammer.com.au to learn more about windows and doors for coastal locations by Paarhammer today.