New Rust-Look Aluminium Finish from DECO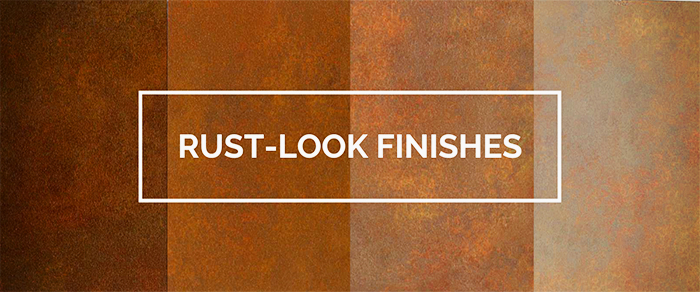 DECO Australia Unveils Brand New Rust-Look Finish
Bring a raw, industrial style to your next design project with DECO Australia's new Rust-Look finishes. From edgy urban designs to classic country chic, DECO Australia's rust-look finishes provide a realistic, weathered steel finish.
The aluminium finish is available in four instantly natural looking rust colours - no waiting for steel to slowly oxidise - and DECO's sublimated imaging technology means there is no colour run off or staining.
The innovative Rust-Look finish range is perfect to replicate a weathered steel façade or decorative rusted panel; however, the finish's biggest asset is its versatility. It can be applied to most aluminium profiles, meaning custom light-weight designs can be achieved easily. Think rust-look batten walls for creative screening, weathered flat sheet panels for comprehensive covering, or perhaps a rusted edging for a more subtle design accent.
Meika Doonan, General Manager of DECO Australia, said the new rust-look finishes have been developed to give architects and designers the chance to extend their designs further.
"When the finish is applied to light-weight aluminium, whether DECO's profiles or any other extrusions, the design opportunities are endless. There really is the ability to create some truly inspiring architecture with these new rust-look finishes. Imagine the next generation of designer windows and doors featuring these fabulous and innovative finishes."
The Rust-Look aluminium finish is created with DECO's Super Durable™ powder coating and a rust effect image, that is baked into the powder to create the hard-wearing and realistic rusted finish suitable for both exterior and interior applications.
Non-combustible, UV-resistant, marine grade, and certified to Australian Standard 3715 for architectural powder coating, all of DECO's aluminium finishes are made in Australia for Australian conditions.
Part of the DecoVogue collection, the new Rust-Look finish joins the range's popular concrete, marble and granite finishes. For more information about DECO's new Rust-Look finish visit www.deco.net.au.