Cedar Roof and Wall Shingles from Hazelwood & Hill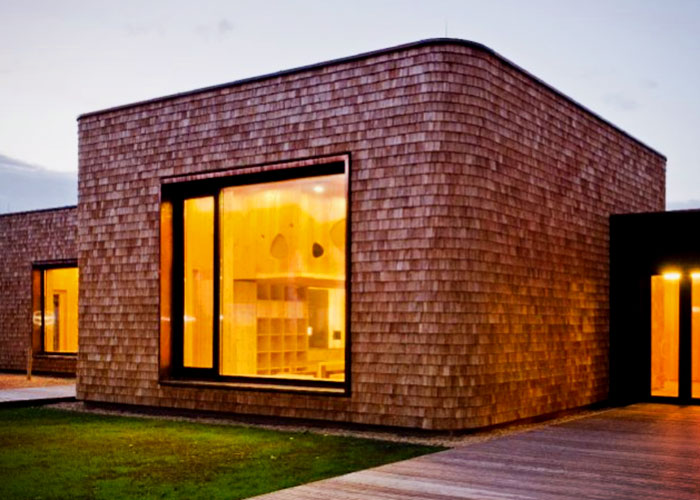 Hazelwood & Hill are pleased to be able to offer the Tilling Timber range of Roof and Wall Cedar Shingles. Ideal for use on Gazebo's, California Bungalow or Hamptons style houses.
For Roofing application choose Blue Label premium clear grade, fully quarter sawn (2.3m² - cover per bundle).
For Wall application choose Red Label as they are supplied as a general purpose grade, in both quarter and back sawn and have limited sap wood (3.72m² - cover per bundle).

Specifications;
Nominal length 450mm long.
Shingle width does vary.
Thickness is 11mm at the butt end.
For further information, please direct all your enquiries to our sales team at hazelwoodhill.com.au.