Energy Rated Windows from Paarhammer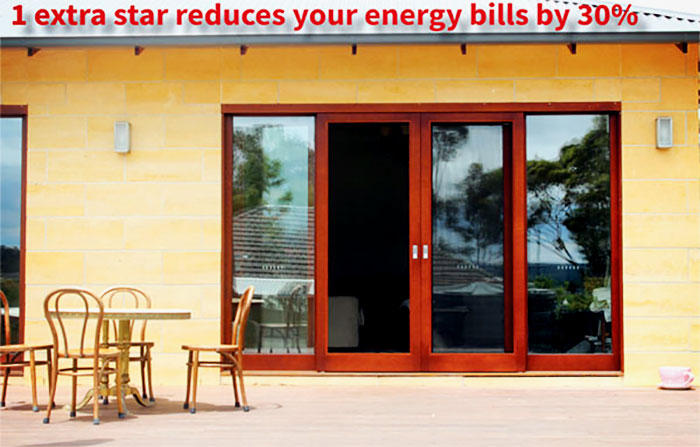 Energy Standards
A recent study has shown that Australia is still building 4 in every 5 new houses to no more than the minimum energy standard. Increase the mandatory 6-star rating by just one star however, and you will reduce your heating and cooling needs - and your energy bills - by about 30 percent.
The Nationwide House Energy Rating (NatHERS) is a star rating from 0 to 10 that measures how energy efficient a house is, based on its design. The rating applies to the building envelope: the roof, walls, floor and windows. Houses with higher HERs are more naturally comfortable in winter and summer, and therefore easier and cheaper to heat and cool.
In 2003, a mandatory 4-star rating was introduced and Victoria and South Australia went above by legislating 5-stars in 2004. As of November 2011, the current 6-star rating became the minimum requirement in most of Australia.
These 6-star regulations, codes and standards will help to improve sustainability but this minimum falls short of what is optimal in terms of environmental, economic and social outcomes. It's also below the minimum set by many other countries. Household energy use is also a significant contributor to global carbon emissions.
Using good design principles can save energy, water and money, while creating a more enjoyable and comfortable home. All new homes, home renovations, alterations and additions need to comply with the 6-star standard in the National Construction Code but building materials are now available to achieve up to 10 stars.
To ensure you future proof your asset, it is strongly recommended you exceed today's minimum standards. One way to do this is using high-performance windows and doors like Paarhammer's.
For all your window and door enquiries, please visit www.paarhammer.com.au.
Original Article in The Conversation.
Nationwide House Energy Rating - NatHERS.