PolyGlow™ Glow Stones for Concrete from Schneppa Glass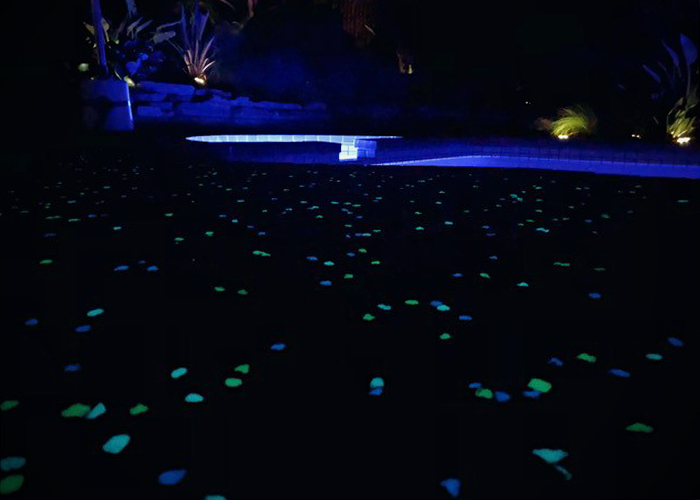 PolyGlow™ Glow Stones from Schneppa Glass have been making appearances across the design industry for their distinct addition of a sophisticated flair to an interior or exterior living space. Unlike other photoluminescent products, PolyGlow™ Glow Stones contain strontium aluminate embedded throughout the entire aggregate, which allows the stone to absorb and emit light. However, the active glow compound is only used as a coating.
Schneppa Glass offers three popular glow-in-the-dark stones that can be specified alone or mixed; Sky Blue, Neo Green, and Marine. These glow stones are perfectly suited for all polished concrete or exposed aggregate concrete applications. In daylight hours, PolyGlow™ Glow Stones presents as a captivating crushed white marble aggregate. At night, the stones transform with an ambient glow that lasts for many hours.
To find out more about PolyGlow™ Glow Stones, contact Schneppa Glass or visit www.schnepparecycledcrushedglass.com.au today.