Coloured Glass in Polished Concrete by Schneppa Glass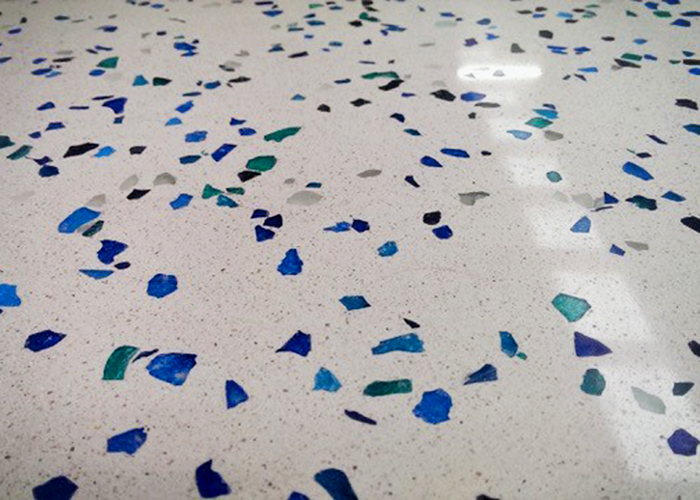 Schneppa Glass offers a comprehensive range of recycled coloured glass that enhances the natural beauty, quality, and durability of polished concrete floors or concrete benchtops. Available in a variety of colours to match any projects specification, the 5 to 10mm coloured glass in polished concrete is thoroughly tumbled to smooth the rough and sharp edges of each glass piece. A patented polyurethane coating is then applied to all sides of the tumbled glass pieces to make sure they will not pop out of the polished concrete.
The treatment of coloured glass in polished concrete also inhibits the chance of leaching, which occurs if untreated glass pieces are used in exposed aggregate or polished concrete. The colour pigments are comparable to those applied in high-performance paints and architectural finishes.
Schneppa Glass coloured glass for polished concrete is available in 2.5kg or 10kg bags or 1-tonne bulk bags. For more information on coloured glass in polished concrete, contact Schneppa Glass or visit www.schnepparecycledcrushedglass.com.au today.