Acoustic 3D Ceiling Tiles - Quietspace® from The Nolan Group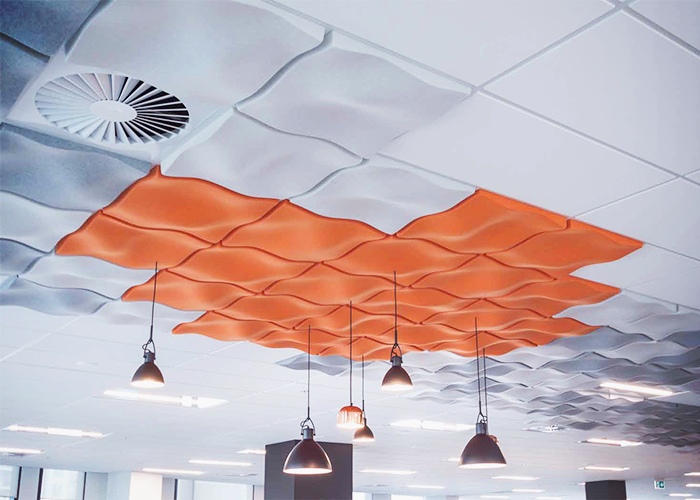 Don't settle for ordinary acoustic panels. Transform your office, cafe, restaurant, and any commercial space into something extraordinary with the excellent Quietspace® Acoustic 3D Ceiling Tiles from the Nolan Group.
Quietspace® comprises modular, three-dimensional ceiling tiles and panels that are made from 100% polyester fibres without harmful chemical binders. They are light and easily installed on any standard ceiling grid, no complex tools or equipment needed. Available in five original styles with 15 standard colours to choose from, these 3D acoustic ceiling tiles will ultimately take your interior aesthetics to new heights while effectively reducing and controlling reverberation. With Quietspace®, your guests and employees can freely enjoy decorative, comfortable, and productive space without compromises.
To learn more about Quietspace® Acoustic 3D Ceiling Tiles, head over www.nolans.com.au today.