Hook-on Extension Ladders - Type EL/OL from Gorter Hatches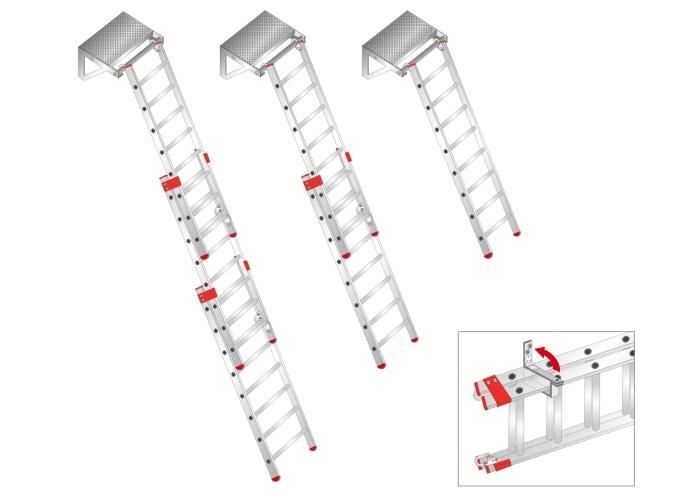 Hook-on Extension Ladder
Gorter Hatches' Hook-on extension ladders (Type EL/OL) are types of push up and extension ladders that are available with single, double or triple extensions depending on the floor height. These ladders can be used for floor heights ranging from 2,000 to 7,200 mm.
Hook-on extension ladders EL/OL from Gorter Hatches can be used in combination with the Gorter roof hatch or floor door. Built for utmost durability, these ladders are made from anodised aluminium with two fixed hooks at the top, one of which can be padlocked to keep it from moving and avoid accidents when being used. The ladder is also equipped with an anti-slip thread for installation under or in ceilings. Highly stable and suited for long-term use, Gorter Hatches hook-on extension ladders are certified with Aboma Safety Approval (NEN 2484), TÜV NORD certificate, and "Baumuster geprüft" label. Not least, these specialised ladders are easy to handle and are supplied with standard suspension brackets for safe storage when not in use.
Gorter Hatches offers fast delivery and a 1-year warranty on all their climbing devices. To find out more about these hook-on extension ladders from Gorter Hatches, please visit www.gortergroup.com/au today.