Solar Star Slimline Roof Ventilation Fan from Solatube Australia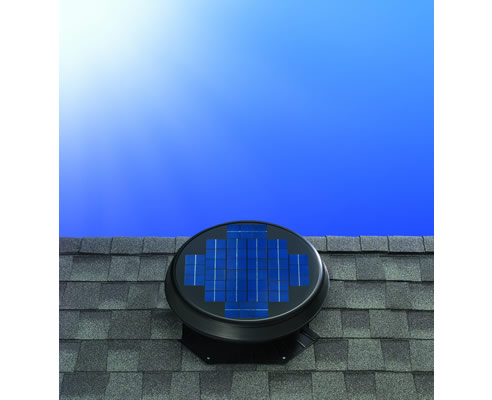 Soaring temperatures, new Solar Star model to battle the heat.

With a scorching summer, ventilation experts Solatube are suggesting their most technically advanced and environmentally friendly product 'Solar Star'. The solar powered Solar Star slimline roof ventilation fan, eliminates heat build-up in the roof space and transforms your home into a cooler place. Solar Star costs nothing to operate, as the whisper-quiet motor is powered by the sun, so you save on energy costs. The 'Summer Special' offer will save you money on your purchase price. Solar Star offers two ventilation brushless motor fan models, RM 1200 and RM 1600. RM 1200 is the classic roof mount model that accommodates a wide range of roof space ventilation needs, equal to 10+ wind vents. The all new Solar Star RM 1600 is a highly efficient ventilation solution, 50% more powerful than the RM 1200. The robust roof mount system is designed to accommodate more expansive roof spaces, with power equal to 15+ wind vents. Solar Star ventilation fans can be installed in less than 30 minutes. The products are highly durable and contain an impact-resistance solar panel that provides protection from hail, wind and flying objects.