Emergency Lighting Equipment from Famco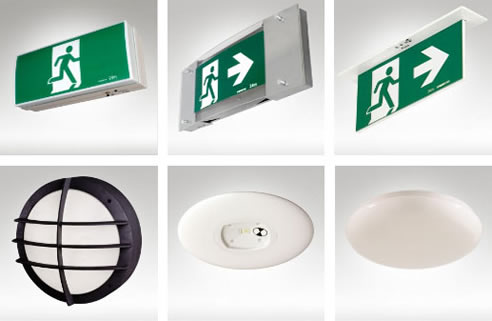 Famco offer a comprehensive and coordinated range of emergency lighting equipment which is marketed throughout Australia and South East Asia under the FAMCO EMERGENCY label.
All Famco emergency products utilize state of the art technology to provide high performance, high reliability and cost effective emergency lighting systems. We have extensive research and testing facilities to design and manufacture Famco emergency products which meet and exceed the requirements of AS/NZ2293.
Famco uses microprocessor based quality control testing at all stages of manufacture to ensure Famco emergency products meet their exacting requirements. Famco engineers are pleased to provide technical assistance with the selection and specification of equipment for your emergency lighting requirements.
- Emergency Lighting
Extensive range of LED exit signs, emergency luminaires, emergency weatherproof
- Design Service
Famco can offer experienced assistance in emergency lighting installation design in line with the current Australian and New Zealand Standards and building codes where applicable.
- Environmentally Friendly
For the specially environmentally conscious some Famco emergency luminaires and Exit signs are also available with environmentally friendly batteries. Extensive research and testing has resulted in luminaires whose performance meets the high standards of the standard Famco range whilst minimising possible long term adverse environmental effects.
- Special Application Fittings
Famco have available a number of classified special application fittings, such as the very large vandal resistant Exit signs shown here. The wide range of special emergency luminaires and Exit signs precludes them from being included in this publication. Famco can develop and manufacture emergency luminaires and Exit signs for your special application.
- Central Systems
Famco emergency luminaires and Exit signs can be supplied to operate from a central battery system supply. The MasterMinder MLC system can also be used on central systems to monitor, test and record the operation of the system and to help maintain economically its designed safety.
For more information on FAMCO's full range of emergency fittings please click here