Acrylic Splashbacks - Just a Fad or Here To Stay?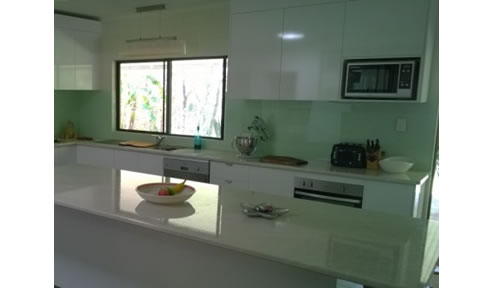 Some people would never have thought a splashback - what's put on walls in kitchens, bathrooms, showers and laundries to protect them from water and moisture penetration and damage - come in anything other than glass, tiles or stainless steel.
Others may have heard of acrylic splashbacks and thought, "what plastic?"
Yep that's right, plastic... that same material that a lot of things we use (and abuse) on a daily basis are made out of.
Now before you think you know that glass, tiles or stainless are superior to plastic; more specifically acrylic, then you should consider a number of things.
What is acrylic? How long has it been around? Where is it used? Is it only used here in Australia? Is it durable for splashbacks? How does it compare to other splashback materials such as glass and tiles?
Most people wouldn't know the answers to most of these questions. If you do know the answers, then both you and I know glass and tiles are not necessarily superior splashback materials to acrylic.
So what is acrylic?
Acrylic is a type of thermoplastic and more broadly a type of polymer. Whilst this article isn't intended to be a chemistry lesson, plastics are a result of chemistry and innovation.
There are actually thousands of different types of plastics and many categories that include materials such as rubber, vinyl, adhesives, coatings and the list goes on and on.
Some plastics are used as aircraft windows, help cars weigh less making them more fuel efficient, others stop bullets, preserve food by blocking oxygen from reaching it (food packaging), while others are transparent like glass yet much stronger.