Different Types of Plasterboard from CHAD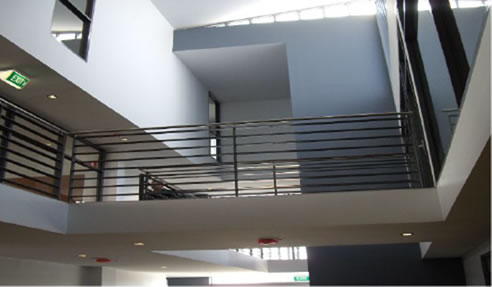 Plasterboard is one of the most popular building materials used in constructing ceilings and internal wall linings. Offering a smooth surface, plasterboard is adaptable to various types of finishes including paint, wallpaper, tiles and render.
CHAD, supplies and installs an extensive range of plasterboards to suit any design and project specification from insulation and soundproofing, there's a plasterboard for every project.
What are the Different Types of Plasterboards from CHAD?
CHAD offers a selection of plasterboards designed for residential and commercial applications.
Standard Wall Board
The Standard Wall Board is applicable for internal wall applications of domestic and commercial establishments. This type of plasterboard can be fixed at a double thickness to provide assistance with fire and sound level control. Standard Wall Board comes in 10mm and 13mm thickness.
Fire Board
The Fire Board is ideal for internal wall applications where fire resistance is required. Fibreglass components and other additives to form the fire board to protect against fire. Aside from fire rating feature, it also provides excellent acoustic benefits.
Wet Area Board
The material of choice for areas where water resistant is required. Commonly used in bathrooms, kitchens, toilet areas, and laundry rooms of both domestic and commercial applications.

03 9544 8899
Warehouse: 1366 North Rd, Oakleigh South, Vic, 3167, Showroom: Crn North & Warrigal Rds, Oakleigh, Vic, 3166