Queensland Bluestone gets Intensifia-ed with Dry-Treat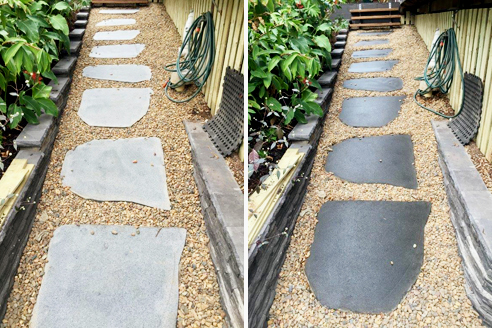 Homeowners in the Clayfield suburb of Queensland, Australia wanted to rid their blue stone of its lackluster appearance and restore its natural beauty by intensifying its color. They also wanted to seal the beautiful stone in order to protect it from water and oil based stains without affecting the slip resistance of their walkway.
Special Requirements
Intensify and restore natural color.
Protect and enhance stone.
Deep color enhancement.
Super oil and water repellence for superior stain protection.
Long lasting, even under UV light. *5 year Performance Warranty when INTENSIFIA™ is applied by an Accredited Applicator.
Easy to apply, and able to be reapplied at any time to a clean surface.
Retains surface hardness and wet slip resistance.

STAIN-PROOF by Dry-Treat Profile
1800 786 617 (Toll Free) or (03) 9338 9851
30-32 Assembly Drive, Tullamarine, Vic, 3043