Residential Sauna Projects from Finnleo Saunas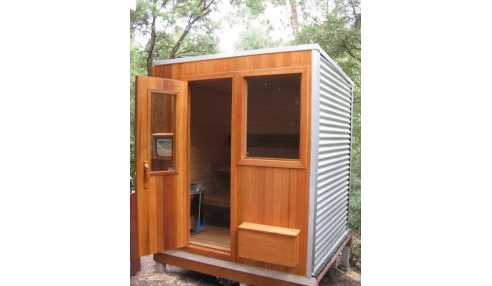 If you have decided that you would like a sauna at home and you're not sure what to do next or how much it will even cost, Finnleo will be able to help you, providing that you are able to answer the following questions;
Location: Will it be Indoor or Outdoor?
Size: Do you have a set space or room for the sauna or otherwise how many people do you want the sauna for?
Type: Do you want a modular free standing sauna or a permanent built sauna
Exterior Finish: What do you want the sauna to look like from the outside? Depnding on where your sauna is going you may want to have timber lining boards, weather boards, plaster or tiled exterior for your sauna.
Interior Finish: What type of timber do you want for your sauna interior? the choices are Nordic Spruce, Western Red Cedar or Heat Treated Aspen
Extra Detail: Let us know if there are any particular design features you want for your sauna like windows, glass walls, extra wide benches or frameless glass door to name some common requests.
When we prepare a quote for your sauna project, we will provide you with all the different types of heaters and lighting options available that suit your sauna size.
Finnleo custom built saunas usually take 5-6 days to build from start to finish and depending on the type of sauna you have ordered our time on-site is generally 2-3 days as we manufacture most of the components in our factory.