Aged Brass-Plated Finish for Beachfront by Astor Metal Finishes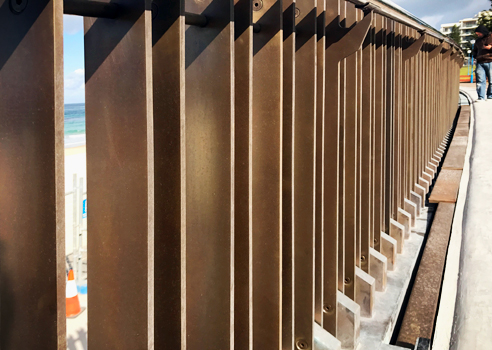 Real brass could not be used for this beachfront project in Coogee, as it is absolutely cost prohibitive, nor strong enough for the structural frames, or light enough for tilt-up doors. Instead, Astor Metal Finishes were approached to create this elegant and contemporary structure, with their 'Arcturus Oiled' Medium Brown Bronze Oiled - an aged brass-plated finish.
Designed by Brewster Hjorth Architects for Randwick Council, the tilt-up doors were made from aluminium for its light weight, while stainless steel frames support the aluminium slats. While remaining functional, the structures will patina and verdigris, elevating the prestige of Coogee's beachfront.