Bike Parking Rails from Cora Bike Rack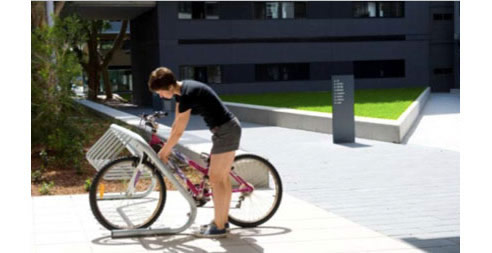 Cora Bike Rack's The Cora CBR Series, is an effective bike parking solution, that can be installed as a single unit or in clusters to accommodate 1-100's of bikes in an unlimited variety of configurations and challenging spaces. CBR Series bike rails are designed to support the entire bike frame and each unit can accommodate up to 2 bikes, with 1 bike on each side.
The CBR Series is available in 7 attractive shapes, bolt-on and insitu versions, and 4 finishes: galvanised, colour, 304 and 316 Stainless Steel.
All CBR Series bike rails are manufactured in Australia, fully welded for vandal resistance, shipped as one piece with no assembly required, include all fixings, and are Guaranteed for 15 years! In addition, the CBR Series comply with AS2890.3 guidelines and can be used towards earning Green Star points.