Versatile Pergola Outdoor Awning in the South Coast from Blinds by Peter Meyer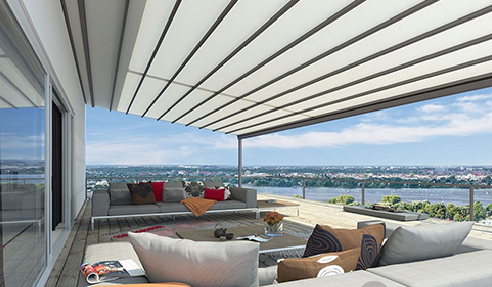 Blinds by Peter Meyer's versatile pergola outdoor awnings capture the perfect balance of aesthetics and comfort, an ideal patio solution for the South Coast lifestyle. With an excellent record spanning more than three decades, the Australian-based company has already earned the trust and loyalty of designers and specifiers, when it comes to quality windows blinds and awnings.
Pergotex II: Pergola Outdoor Awning in South Coast
Along with diverse destination spots and natural parks, the South Coast is also known for its warm and mild climate, leading to a perfect holiday escape all year round. Courtyard patios are highly regarded as the perfect spot to relish the scenery and temperate climate of the South Coast.
Although ideally relaxing, afternoon sun and unpredictable rainfall can be disturbing. Regarded as Australia's most trusted distributor of Weinor, Blinds by Peter Meyer highly recommends the versatile Pergotex II Pergola Outdoor Awning in the region of the South coast. This patio roof provides maximum protection against wind, rain, and UV-rays.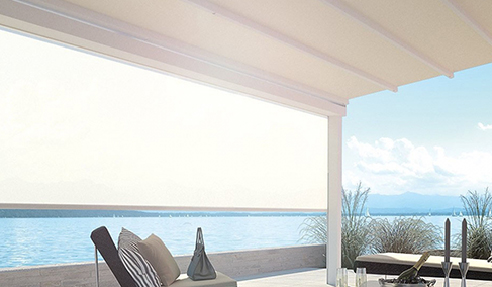 The retractable awning contains a Cabrio-Folding System that is rain-proof and wind-resistant and come in a range of fabrics that range from Blockout to Translucent. Its integrated drainage controls water ingress from the aluminium fabric protection roof. For an optimum functionality, Pergotex II High Power LED-spots are also available by request, which are fixed into the horizontal rails.
Weinor have a versatile range of retractable patio roof systems to add flair to the patio decor, the versatile Pergola outdoor awnings are available with a choice of over 143 colour patterns from Weinor fabric collection. For years, Weinor has been producing fabrics that are highly competent in technical terms and visual aspect. The fabrics used for this Pergola outdoor awning are made with polyester or acrylic fibres, with the finest pigments stored in each fibre. Through Teflon fabric coating and Weinor's world-class technology, the surface of Pergotex II is built to last in style, color, and functions.
Complete control of the Pergola outdoor awning is made possible by Somfy Motorisation, the finest quality cutting edge technology that brings a touch of a button convenience.
For more information about the Pergotex II Outdoor Awnings for South Coast applications, contact Blinds by Peter Meyer or visit www.petermeyerblinds.com.au today.