Smart High-Speed Doors from Trellis Door Co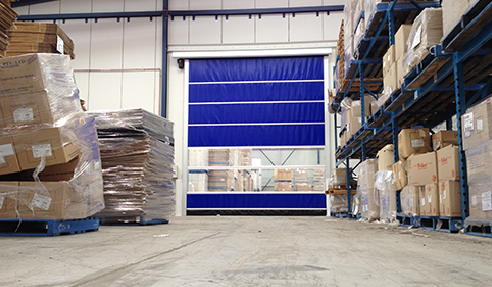 The Australian Trellis Door Co (ATDC) is pleased to announce its recent launch of an exciting range of high-speed doors suitable for a wide range of commercial and industrial applications.
Equipped with the latest European access control technology, this Australian made product allows optimum, safe and reliable performance at speeds of up to 1.5m per second; With programmable features such as variable speed control, soft start/stop/hold open, and battery back up all with a single phase PLC control system. Remote control, IR motion sensors, induction floor loops, PE sensors and pressure sensitive bottom rails are just a few of the many innovative access control and safety options available.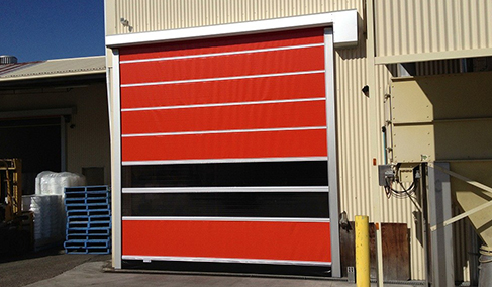 Available in a 99gsm or 1400gsm heavy duty fire retardant poly skin with heavy-duty anodised extruded aluminium side guides and optional flexible bottom rail, this dynamic high-speed door is suitable for both internal and external applications for sizing up to 7metres in width or 36 square metres overall dimension. For more detailed technical information on dynamic high-speed door, click here.
Applicable for controlling traffic flow in the vicinity of your entrance door plus controlling the atmosphere of your warehouse, cold room, freezer room or cleanroom, its also ideal for securing hospitals, supermarkets, car washes, car parks, mining applications and process rooms.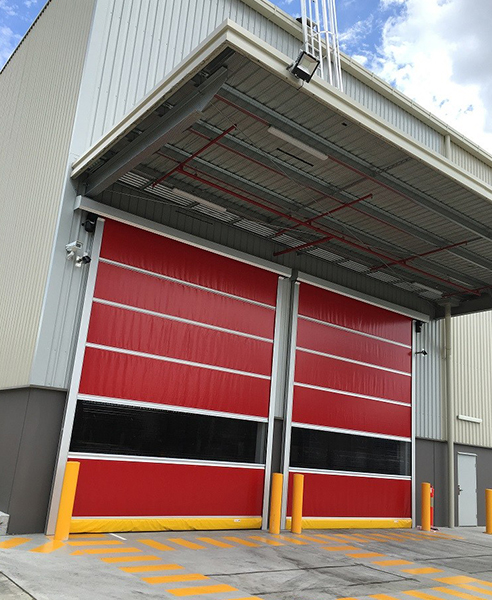 Now available for sale in the Sydney, Canberra and Melbourne markets, please contact ATDC or visit www.trellisdoors.com.au for further information on their quality high-speed doors.