Porcelain Sheets for Kitchens from WK Marble & Granite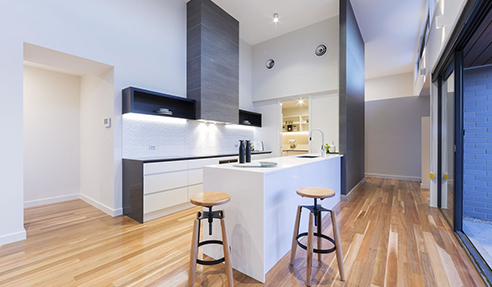 For decades, classic porcelain sheets have remained a design staple for kitchen decors; they bring elegance and sophistication with their own signature aesthetics. Thanks to the latest stone technology, attaining a marble or granite kitchen design has been made easier and more convenient.
Accent your walls or countertops with WK Marble & Granite, Australia's leading provider of distinct porcelain sheets. Unlock whole new design possibilities with luxury natural or engineered stone. They provide an array of natural stone options, 40 Quantum Quartz colours (engineered stone) and 10 QuantumSix+ porcelains to choose from. From classic white and speckled lights, to earth stone dark and brilliant black, WK carries numerous stone tile styles and ensures their availability for small to large projects.
Learn more about porcelain sheets for kitchens from WK Marble & Granite by visiting www.wk.com.au today.