Chemical Anchors and Adhesives from ITW Polymers & Fluids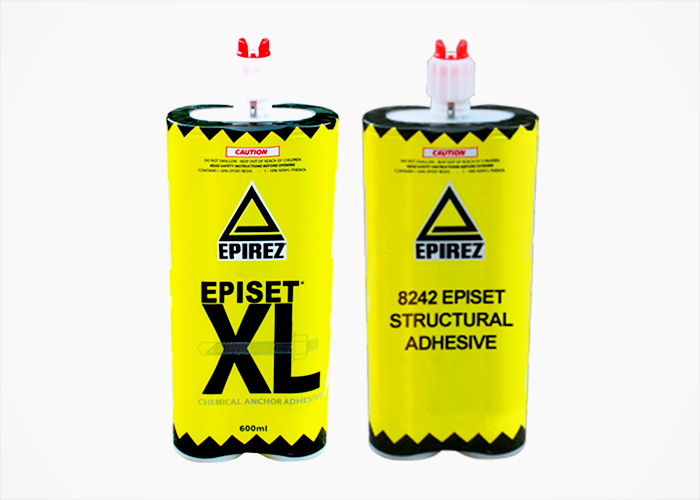 ITW Polymers & Fluids are your local experts in the manufacture and supply of epoxy-based chemical anchors and adhesives. These products are formulated with the finest ingredients integrated using the latest technology, establishing a name for a higher standard of structural bonding solution for the general construction, civil infrastructure, and manufacturing industries.
EPRIEZ is the most popular range from the ITW Polymers & Fluids catalogue, containing low-temperature curing solutions in the form of chemical anchors and structural adhesives. They are highly resistant to moisture buildup, and potable water approved promising a longer-life service. EPIREZ Chemical Anchors are used for large volume and heavy duty applications, while EPIREZ Structural focuses on binding surfaces like steel, concrete, or wood.
ITW Polymers & Fluids chemical anchors and adhesives are best applied with Episet Mixer Nozzles and Episet Dual Barrel Cartridge Guns. Head over to www.itwpf.com.au today for more information.