Vehicle Hoists Sydney from Southwell Lifts & Hoists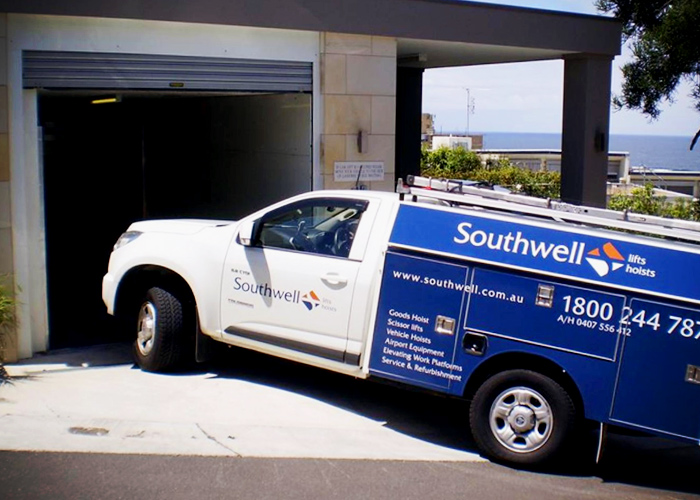 Vehicle hoists are among the most innovative products from the Southwell Lifts & Hoists range. Working with clients across multiple sectors in Australia, New Zealand, and as far as Papua New Guinea, the team innovated this product line to provide an answer to the growing demand for vehicle hoists from industries including commercial or residential property, automotive, and transportation.
No longer just a luxury, these vehicle hoists have evolved to become a significant part in the industry today. From inside of your vehicle and with the touch of a button on your remote, cars, vans, or trucks can be moved between floors where space is at a premium, or can be transferred from service facilities to showrooms and parking storage levels. Other benefits include:
Practical and space efficient alternative to concrete car park ramps, adding room for additional showroom, workshop, or parking area space.
Cost-effective alternative to a traditional car lifts.
Minimal pit and overrun requirements.
Low maintenance costs.
Learn more about these Vehicle Hoists and how they are installed and serviced all over Australia from Southwell Lifts & Hoists by heading over www.southwell.com.au today.