Accessible Yet Stylish Shower Kits - Raffaello by RBA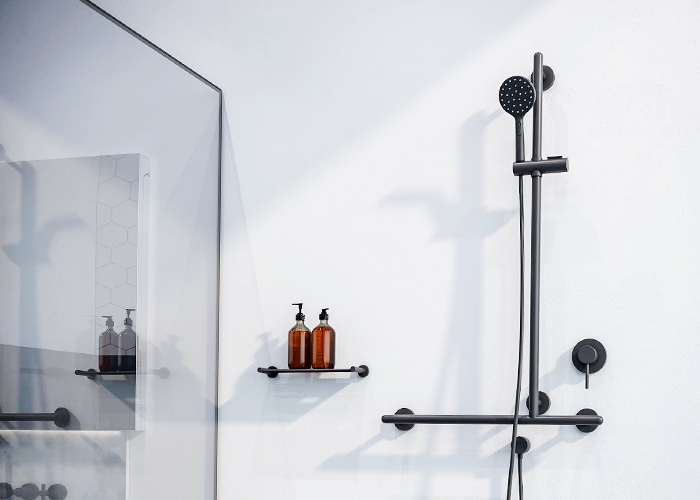 RBA are proud to present their Raffaello accessible shower kits. It's common when the word 'accessible' is applied to a product, 'stylish' is removed. However, RBA firmly believes that regardless of your change of needs, your interior design scheme should remain uncompromised. Introducing Raffaello - an accessible shower kit with a minimalist design and finished in your choice of modern Matte Black or Chrome.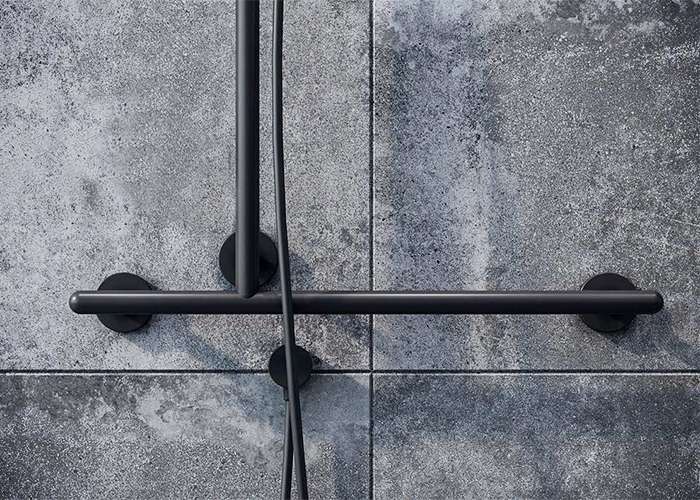 Raffaello shower kits from RBA comprise T-Rails (RBA4605-068 & -069) plus a handset, slider, and mixer. They are ideal for both residential and commercial applications. The Raffaello shower range is fully compliant with AS1428.1 and backed by a 4-Star WELS Rating. Furthermore, as they are modular, specifiers can determine the ideal location of each item - to suit left-handed, right-handed, or centred installations.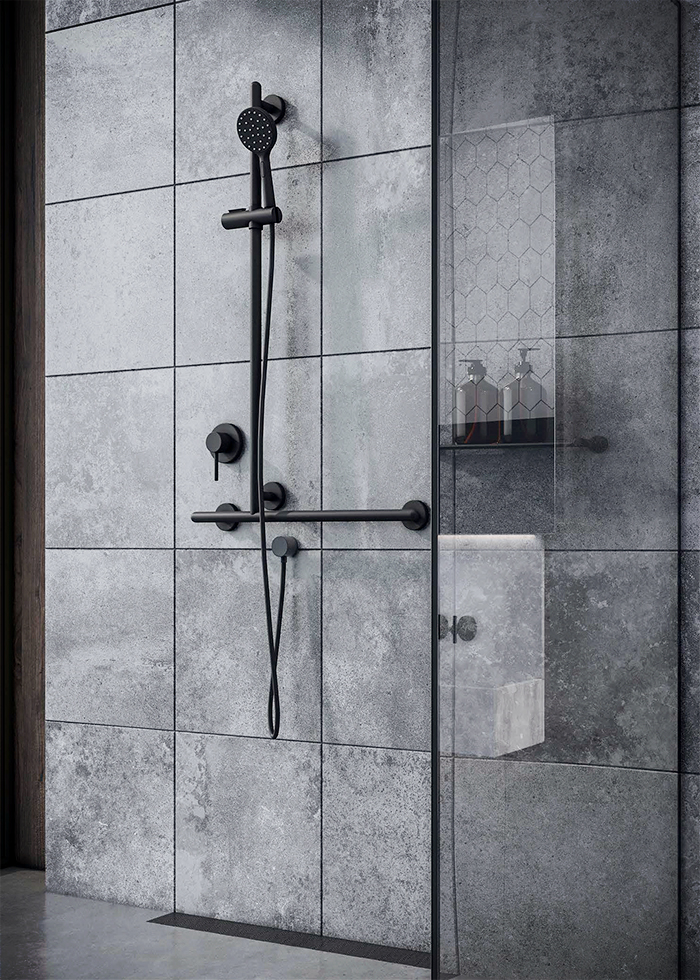 The Raffaello handset offers three capabilities: spray, jet, plus combined and includes backflow prevention. For more information regarding these accessible yet stylish shower kits from RBA, visit www.rba.com.au today.